Join our 12 month certification program and learn the Ryan Method first hand! Learn to better understand the people and animals around you and how to offer a holistic approach in caring for and nurturing those beings.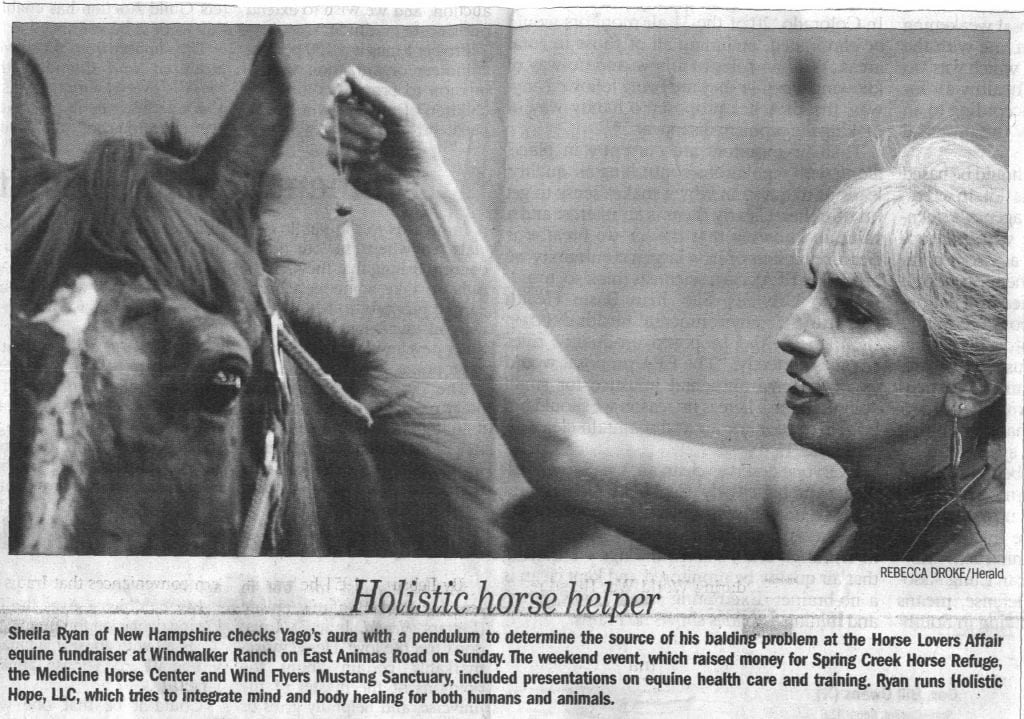 Session One – Natural first aid – how to deal with colic and emergencies with humans and animals
Session Two – Dowsing methods-mastering the various techniques, Chakras and what they tell us. How to "Read" an aura.
Session Three – Essential oils and their uses, Aroma Touch therapy for animals and humans
Session Four – Acupressure, Lameness and Nutrition points  for Animals and Humans.  Understanding and locating Meridians
Session Five – Hands on Healing/animal communication – learning how to listen.
Session Six – Putting it all together, mastering the Ryan Method.